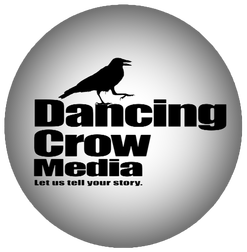 Lets collaborate.
Are you a writer with a great story and a desire to see it on the big screen? Are you interested in funding one of our projects in development? Are you an actor or crew looking for a project to work on? Are you just really curious about what we do? If you said 'yes' to any one of those questions then you need to contact us. We want to work with you.
W
e love what we do. C
reating media is our bliss.
If you're reading this and thinking, "Hey, I feel that way too!", then you should contact us. Perhaps we can make something together.
---
If you like what we do then like us on Facebook. You can also find us on Twitter and Vimeo. If you're not feeling that social, send us an email to contactus@dancingcrowmedia.com and we'll send you one back.